Black Bear Family
A Black Bear family wandering the forests of Canada after scooping a big fish.
A Black Bear family can consist of one mother and cub and this mother has captured a fish to feed her young. When a baby Black Bear is this small, the mother will find a secure place to leave her cub as she searches for food.
Black Bear mother and cub, Ursus americanus, Canada, North America,
Black Bear Family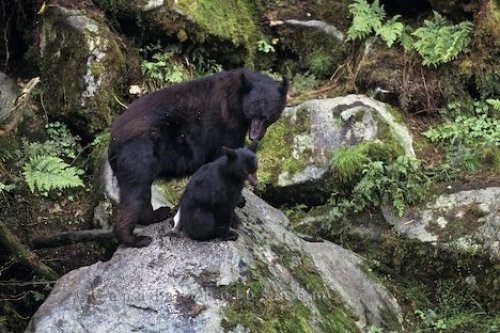 Picture of a small Black Bear family atop the rocks in Canada.
Pictures from photo gallery "All Pictures"


= click to scroll forwards/backwards
Related photo galleries & travel ideas:
Black Bear Family Photo & Travel Destination