Downtown Hamilton Ontario
Tall office buildings and this pretty park are just a few of the sights in the downtown core of Hamilton, Ontario.
On a beautiful sunny day, the clouds and city buildings reflect in this tall office building in downtown Hamilton in Ontario, Canada. In the foreground you can sit and relax in the pretty park and watch the clouds pass by in the reflection of the glass paneled office building in downtown, Hamilton.
Downtown Hamilton, Ontario, Canada, North America.
Downtown Hamilton Ontario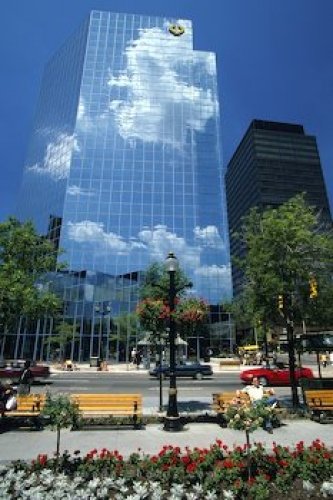 Picture of an office building reflecting the city scenery in downtown Hamilton, Ontario.
Pictures from photo gallery "All Pictures"


= click to scroll forwards/backwards
Related photo galleries & travel ideas:
Downtown Hamilton Ontario Photo & Travel Destination