Downtown Quebec City
Many vendors line the streets of the downtown core of Quebec City but when you are hungry there is nothing better than a snack from this vendor.
Tourists take a break from their sightseeing ventures of downtown Quebec City and enjoy a snack from a street vendor. Unique shops line the streets of Quebec City where many tourists visit annually to take in the beautiful places, food and shops that downtown Quebec City has to offer.
Quebec City downtown, Quebec, Canada, North America.
Downtown Quebec City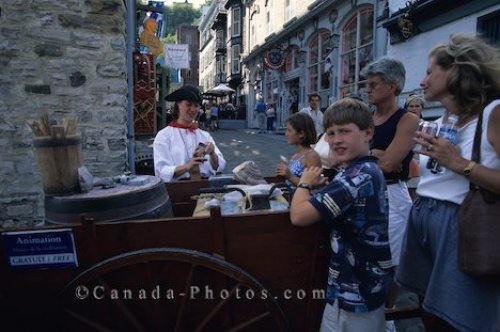 Picture of tourists enjoying a snack at a vendor in the downtown core of Quebec City in Quebec, Canada.
Pictures from photo gallery "All Pictures"


= click to scroll forwards/backwards
Related photo galleries & travel ideas:
Downtown Quebec City Photo & Travel Destination