Historic Property Roberts Store Window Woody Point
The Roberts store in Woody Point in Newfoundland, Canada is situated on historic property and the window shows how old this building is.
The historic property where the Roberts store is located in Woody Point in Gros Morne National Park in Newfoundland, Canada, shows its age by the window alone. This old window is divided into four sections and slides up and down to open and is adorned by the red and wet wooden frame.
Inside the window are some older looking barrels and these are just a few of the historic pieces found in the Roberts Store. Visitors to Woody Point, love to wander the historic property and update themselves on some of the history of Newfoundland.
Roberts Store a Historic Property in Woody Point, Gros Morne National Park, UNESCO World Heritage Site, Viking Trail, Trails to the Vikings, Highway 431, Northern Peninsula, Great Northern Peninsula, Newfoundland Labrador, Newfoundland, Canada.
Historic Property Roberts Store Window Woody Point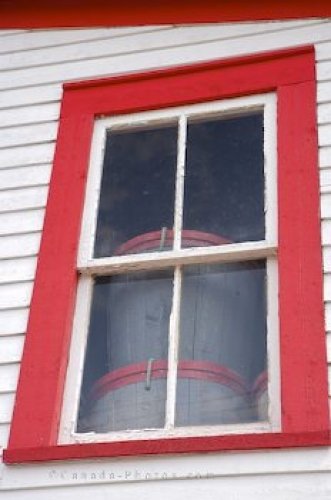 Picture of a dated window on the Roberts store found on historic property in Woody Point.
Pictures from photo gallery "All Pictures"


= click to scroll forwards/backwards
Related photo galleries & travel ideas:
Historic Property Roberts Store Window Woody Point Photo & Travel Destination