Market Place Chinatown
In Chinatown in Toronto, Ontario you will find that the market place is fully stocked with a vast assortment of goods.
As you wander the streets of Chinatown in downtown Toronto, Ontario throughout each market place you will see an assortment of different foods and spices which you have probably never seen before. The market place carries such things as fruits, produce, spices, dried goods, fish and sauces that can only be purchased in Chinatown.
Markets, Toronto, Ontario, Canada, North America.
Market Place Chinatown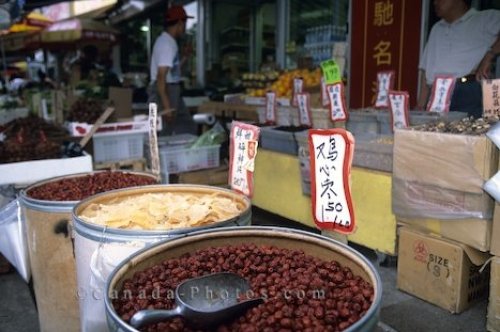 Picture of barrels and bins of goods for sale at the market place in Chinatown in Toronto, Ontario in Canada.
Pictures from photo gallery "All Pictures"


= click to scroll forwards/backwards
Related photo galleries & travel ideas:
Market Place Chinatown Photo & Travel Destination