Medicine Supply
A shelf of the basic supply of medicine in the Upper Canada Village in Ontario that people bought when any sickness arose.
In the local store in the Upper Canada Village in Morrisburgh, Ontario you will find a display of a supply of useful medicine that was used in the 1860's. Life was a lot simpler in the 19th century and medicine was very basic for any ailments that people endured.

Upper Canada Village, Morrisburg, Ontario, Canada, North America.
Medicine Supply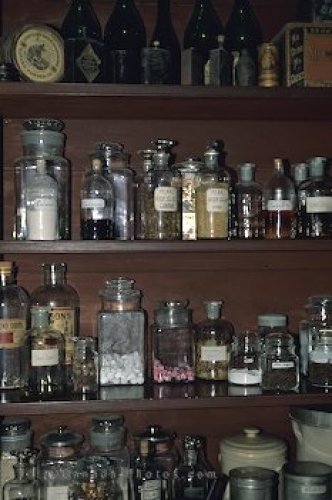 Picture of the medicine supply used in the nineteenth century in Morrisburgh, Ontario.
Pictures from photo gallery "All Pictures"


= click to scroll forwards/backwards
Related photo galleries & travel ideas:
Medicine Supply Photo & Travel Destination