Niagara Falls Travel
Niagara Falls is a very popular travel destination in Ontario, Canada.
Thousands of tourists travel to Niagara Falls, Ontario in Canada annually to see the beauty of the Horseshoe and American Falls. From the viewpoint above you get a stunning view of both falls or travel below and tour Niagara Falls in a boat where you experience a close up view.
Niagara Falls, Ontario, Canada. North America.
Niagara Falls Travel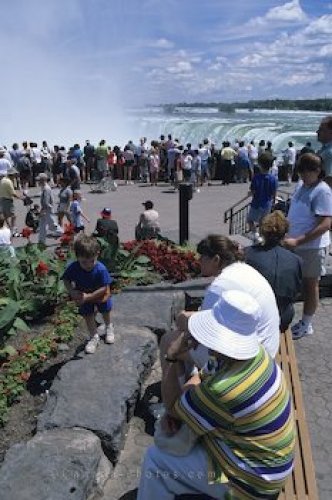 Picture of tourists that travel to Niagara Falls in Ontario, Canada.
Pictures from photo gallery "All Pictures"


= click to scroll forwards/backwards
Related photo galleries & travel ideas:
Niagara Falls Travel Photo & Travel Destination