Pink Flower
A pink flower flourishes in the morning hours as raindrops cling on to each part of the flower in the wilderness of Ontario, Canada.
Raindrops left over from the night before still cling to the petals and sepals of a pink flower in the wilderness that surrounds Ontario, Canada. The tall tentacles protruding from the center of the pink flower stand high above the petals even when the water droplets hang from the tips.
Flower, Ontario, Canada, North America.
Pink Flower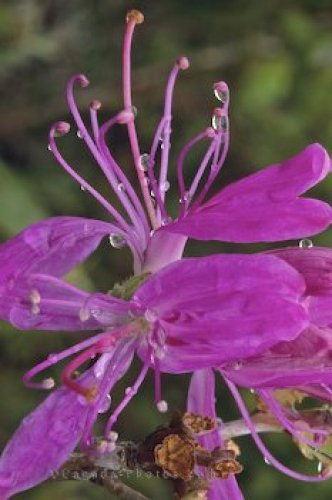 Picture of a brilliant pink flower amongst the greenery in Ontario, Canada.
Pictures from photo gallery "All Pictures"


= click to scroll forwards/backwards
Related photo galleries & travel ideas:
Pink Flower Photo & Travel Destination