Sunset Colors Green Point Newfoundland
The rocks along the shore of Green Point in Gros Morne National Park in Newfoundland Labrador appear to have pink colors to them at sunset.
The calming colors from the sunset create beautiful hues in the rocks as the rays reflect off the shoreline along the beach at Green Point in Newfoundland Labrador, Canada. The water slowly moves inwards as the sunset begins to diminish on this peaceful evening around Green Point.
The rocky shoreline of Green Point at sunset, Gros Morne National Park, UNESCO World Heritage Site, Viking Trail, Trails to the Vikings, Highway 430, Northern Peninsula, Great Northern Peninsula, Newfoundland Labrador, Newfoundland, Canada.
Sunset Colors Green Point Newfoundland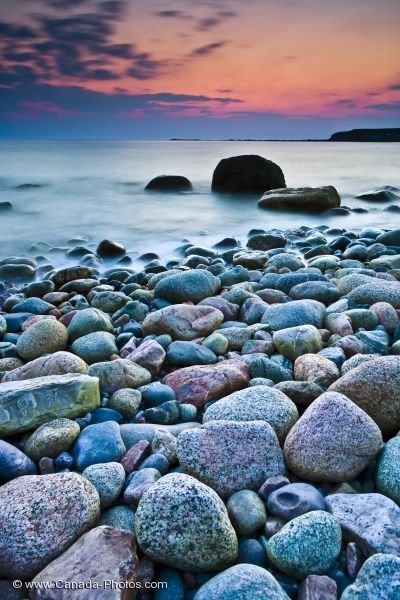 Picture of the pastel colors of the sunset seen from Green Point in Newfoundland, Canada.
Pictures from photo gallery "All Pictures"


= click to scroll forwards/backwards
Related photo galleries & travel ideas:
Sunset Colors Green Point Newfoundland Photo & Travel Destination