Balancing Rock Long Island Nova Scotia
What holds it in place is anyone's guess, but Balancing Rock, situated on Long Island in the Digby Neck and Islands region of Nova Scotia looks like it could topple any day.
Reached along highway 217 on Long Island in Nova Scotia then via a short trail with a steep decent to the coast to a viewing platform, Balancing Rock is a columnar basalt sea stack which sits precariously on its end.
Balancing Rock in St Mary's Bay on Long Island, Digby Neck and Islands Scenic Drive, Highway 217, Nova Scotia, Canada.
Balancing Rock Long Island Nova Scotia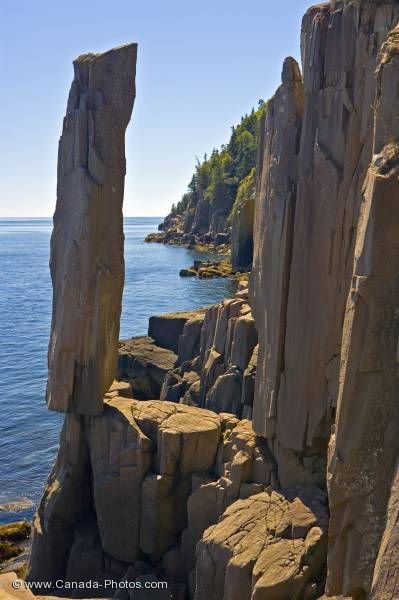 Related photo galleries & travel ideas:
Balancing Rock Long Island Nova Scotia Photo & Travel Destination