Cockpit Of Air Tractor AT-802
A detailed view of the cockpit of the Air Tractor AT-802 at Red Lake in Ontario, Canada.
The view of the flight instruments on the panel of the cockpit. The gray panel is covered in the instruments. The cockpit belongs to the Air Tractor, AT-802. The Air tractor is used to haul fuel.


Cockpit of the Air Tractor, AT-802 (modified for bulk fuel hauling - 4,000 litres), Red Lake, Ontario, Canada.
Cockpit Of Air Tractor AT-802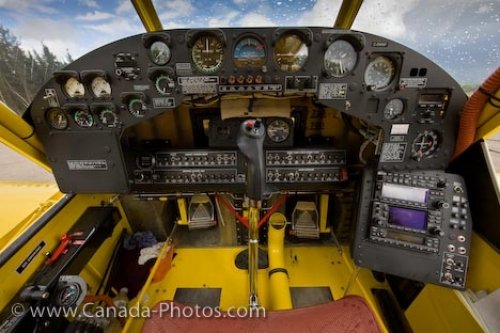 Detailed view of the Air Tractor AT-802's cockpit
Related photo galleries & travel ideas:
Cockpit Of Air Tractor AT-802 Photo & Travel Destination