Forest Fringed West Coast Northern Vancouver Island
A coastline fringed by lush forest while the waters of the Pacific Ocean lap at the rugged shores, the West Coast of Northern Vancouver Island in British Columbia, is a nature lovers paradise.
Rugged coastline and wave action along the West Coast at Cape Palmerston, Northern Vancouver Island, Vancouver Island, British Columbia, Canada.
Please let me show you more of my pictures from my "photo gallery: Vancouver Island Photos".
Forest Fringed West Coast Northern Vancouver Island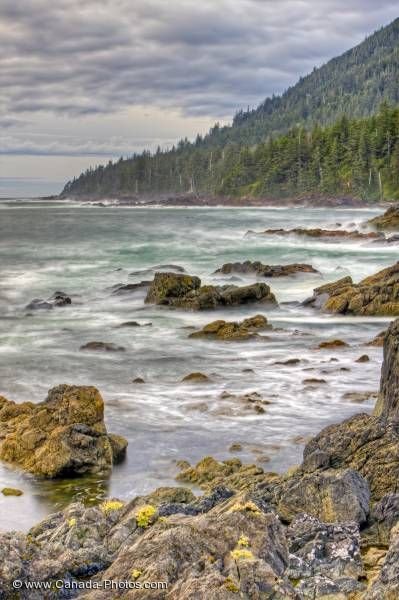 Related photo galleries & travel ideas:
Forest Fringed West Coast Northern Vancouver Island Photo & Travel Destination