Frozen Waterfall Johnston Canyon Banff NP
Deep winter takes hold in Banff National Park as ice forms in Johnston Canyon freezing the Upper Falls waterfall in time. Though the waterfall is frozen, Johnston Creek remains mostly free-flowing.
Ice formations at the base of the Upper Falls along the Johnston Creek during winter, Johnston Canyon, Banff National Park, Canadian Rocky Mountains, Alberta, Canada. Banff National Park forms part of the Canadian Rocky Mountain Parks UNESCO World Heritage Site.
Frozen Waterfall Johnston Canyon Banff NP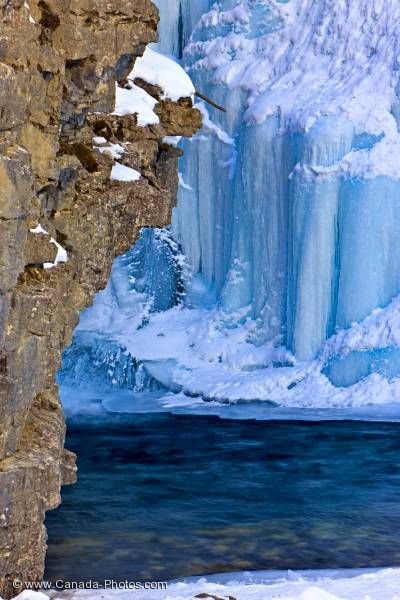 Related photo galleries & travel ideas:
Frozen Waterfall Johnston Canyon Banff NP Photo & Travel Destination