Ice Climbing Blue Ice Banff National Park
A not so popular but adventurous winter activity in Banff and Jasper National Park is ice climbing, this climber and ice wall was photographed in Johnstone Canyon.
Ice climber on the Upper Falls of the Johnston Creek during winter, Johnston Canyon, Banff National Park, Canadian Rocky Mountains, Alberta, Canada. Banff National Park forms part of the Canadian Rocky Mountain Parks UNESCO World Heritage Site.
Ice Climbing Blue Ice Banff National Park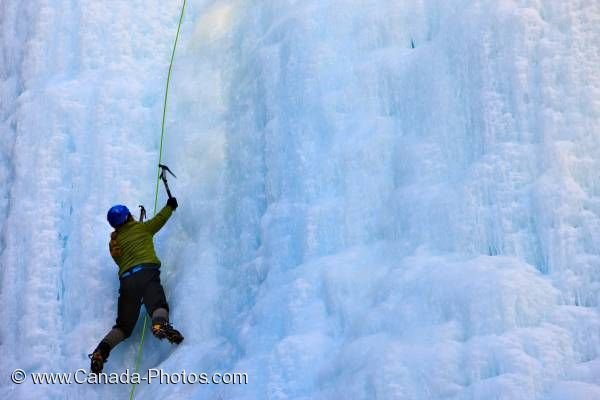 Related photo galleries & travel ideas:
Ice Climbing Blue Ice Banff National Park Photo & Travel Destination