Kennedy Lake Bridge Vancouver Island
An old bridge is reflected on the surface of pristine Kennedy Lake on a clear Vancouver Island day.
Old wooden bridge spanning the entrance to Clayoquot Arm of Kennedy Lake, a transition area of the Clayoquot Sound UNESCO Biosphere Reserve, Vancouver Island, British Columbia, Canada.
Please let me show you more of my pictures from my "photo gallery: Vancouver Island Photos".
Kennedy Lake Bridge Vancouver Island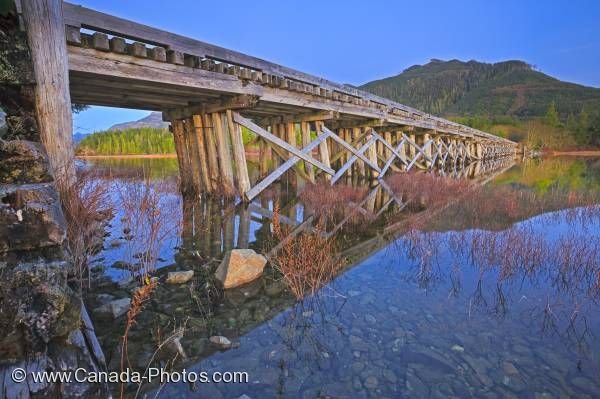 Related photo galleries & travel ideas:
Kennedy Lake Bridge Vancouver Island Photo & Travel Destination