Montreal City Old Port Skyline Dusk
A beautiful dusk picture of the Old Port district in the City of Montreal where the clock tower is lit up as is the horizon behind this city which sits on the shores of the mighty St Lawrence River in Quebec, Canada.
City of Montreal Skyline and the Clock Tower in the Old Montreal Port at sunset seen from across the St Lawrence River at the Navette vers le Vieux-Port on Ile Sainte-Helene, Montreal, Quebec, Canada.
Please let me show you more of my pictures from my "photo gallery: Montreal City Photos".
Montreal City Old Port Skyline Dusk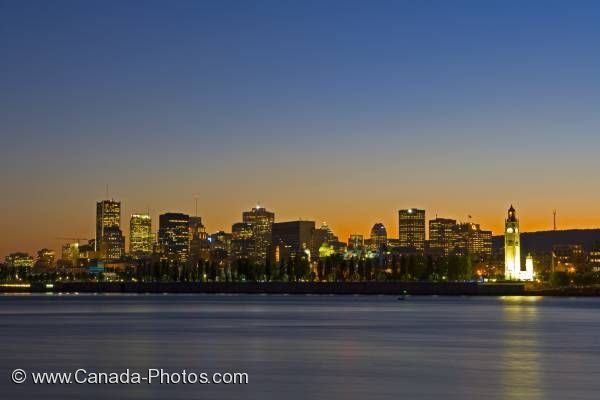 Related photo galleries & travel ideas:
Montreal City Old Port Skyline Dusk Photo & Travel Destination