Namibia Africa
The dry land and gravel road extends across the landscape in Namibia in Southern Africa along the Atlantic coast.
Looking at this picture of the landscape of Namibia, Africa, you can see that this region is generally extremely dry with sand dunes that decorate the area. There are few exceptions when a low amount of precipitation falls to help in the growth of the vegetation. Namibia, Africa is the thirty-fourth largest country in the world but here you will find that it has the least amount of residents per kilometer.
Namibia, Africa
Namibia Africa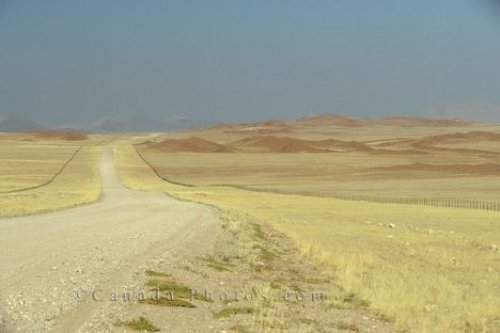 Picture of the landscape of Namibia, Africa with a gravel road that heads towards the mountain range in the background.
Related photo galleries & travel ideas:
Namibia Africa Photo & Travel Destination