Pacific Rim National Park Sunset
The sun sets to the west and what better place to observe sunset when on the West Coast of Vancouver Island than from along the sandy shores of South Beach in the Pacific Rim National Park.
Water swirling around rocks along South Beach during sunset, Pacific Rim National Park, Long Beach Unit, Clayoquot Sound UNESCO Biosphere Reserve, West Coast, Pacific Ocean, Vancouver Island, British Columbia, Canada.
Please let me show you more of my pictures from my "photo gallery: Vancouver Island Photos".
Pacific Rim National Park Sunset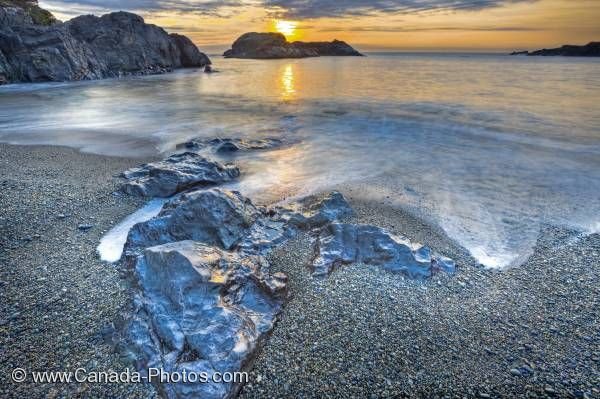 Related photo galleries & travel ideas:
Pacific Rim National Park Sunset Photo & Travel Destination