Photo Of Dog Breeds
Each dog in this picture are different breeds but they lay peacefully beside each other as they have spent a great deal of time together and are now best friends.
Ella, the Newfoundland Dog and Maple have become best friends as they have spent many days running free in the wilderness of Southern Labrador, Canada. Their home is at the Rifflin'Hitch Lodge and they are a great welcoming sight to visitors that come to this lodge. These best friends are always cooperative when guests to the lodge want to take their picture.
Ella the Newfoundland Dog and Maple at Rifflin'Hitch Lodge in Southern Labrador, Labrador, Canada.
Photo Of Dog Breeds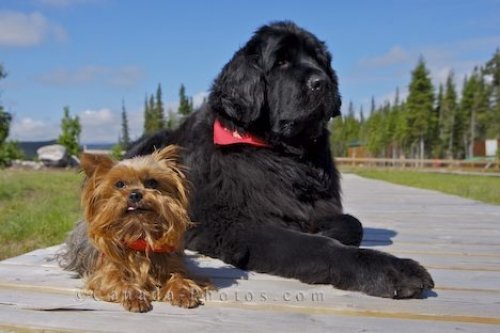 Picture of what true best friends are, even if it takes a dog to show some people how easy it can be.
Related photo galleries & travel ideas:
Photo Of Dog Breeds Photo & Travel Destination