Rock Arrow Sunset Agawa Bay Lake Superior
A straight rock arrow points towards a glorious sunset over Lake Superior in Ontario, Canada along the sandy beach of Agawa Bay.
"Look in this direction for an outstanding view of sunset"! An arrow made of rock shows the way towards the shores of Lake Superior from the warm beach of Agawa Bay.
Arrow rock design along the beach in Agawa Bay at sunset, Lake Superior, Lake Superior Provincial Park, Ontario, Canada.
Rock Arrow Sunset Agawa Bay Lake Superior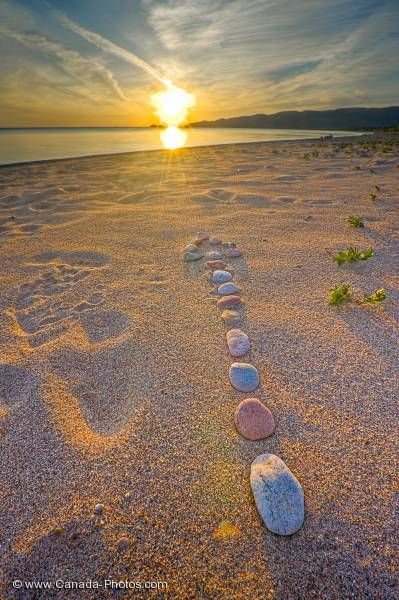 Related photo galleries & travel ideas:
Rock Arrow Sunset Agawa Bay Lake Superior Photo & Travel Destination