Scottish Bagpipe Fingering Picture
Bagpipes are a Scottish instrument which takes a lot of talented fingering work to become extremely good on this musical instrument.
While playing the bagpipes, complex fingering is necessary in order to make the Scottish songs sound right and fluent. The fingers need to stay fairly straight with the section just above your knuckles covering the holes on the chanter piece on the bagpipes.
A bagpipe player needs to start on a practice chanter to learn the proper fingering and techniques of this musical instrument. Once the chanter is mastered, the next step is to pick up the bagpipes and find out the real challenge of playing this type of instrument.
Bagpiper playing Scottish music at the Halifax Citadel National Historic Site, Halifax, Halifax Metro, Nova Scotia, Canada.
Scottish Bagpipe Fingering Picture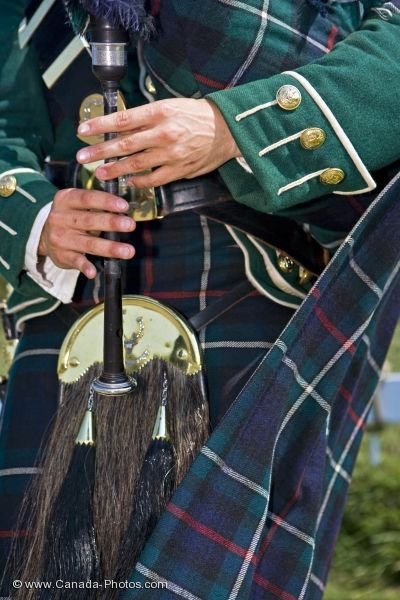 Picture of a man displaying the fingering technique while playing the Scottish bagpipes.
Related photo galleries & travel ideas:
Scottish Bagpipe Fingering Picture Photo & Travel Destination