Toronto City Ontario
Canada's largest city is Toronto, situated in Ontario on the banks of the Lake Ontario.
New City Hall,Toronto, Ontario, Canada, North America.
Please let me show you more of my pictures from my "photo gallery: Toronto City Photos".
Toronto City Ontario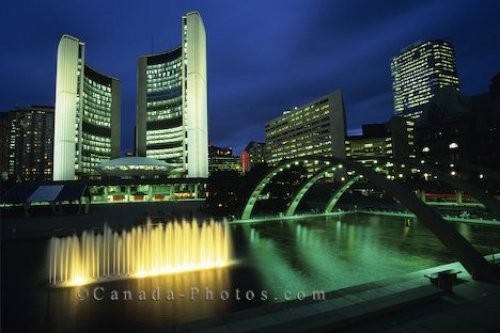 Picture of the night lights in downtown Toronto City, Ontario, Canada.
Related photo galleries & travel ideas:
Toronto City Ontario Photo & Travel Destination