Toronto City Skyline Dusk
Lake Ontario provides the perfect foreground for a beautiful Toronto City Skyline picture as dusk falls over the province of Ontario, Canada. The CN Tower and Rogers Centre are definitely iconic symbols of the city and make for an interesting skyline.
Skyline of Toronto with CN Tower and Rogers Centre at dusk, City of Toronto, Ontario, Canada.
Please let me show you more of my pictures from my "photo gallery: Toronto City Photos".
Toronto City Skyline Dusk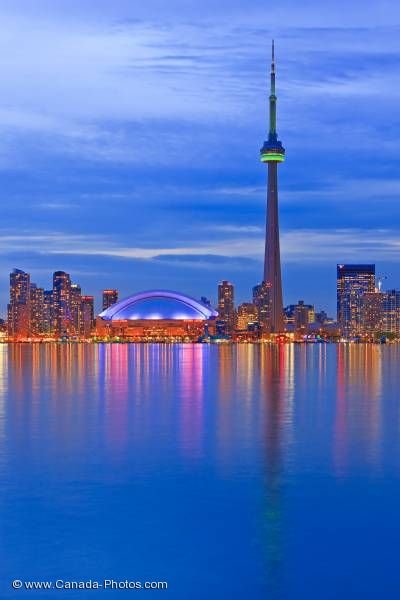 Related photo galleries & travel ideas:
Toronto City Skyline Dusk Photo & Travel Destination