Islands Lake Superior
An aerial view of Lake Superior reveals layers of rock beneath the small island.
Beautiful clear waters of Lake Superior shows a revealing view of the layers of rock below the small island. The surface of the island has dense population of lush green trees. This aerial view shows the small island and its continuing rocky layers below the water. The large mass of rock sitting below seems deceiving to the small island above the water's surface.
Aerial view of small rocky Islands with a clear view through the water to the rocks below in Lake Superior during a flight from Thunder Bay, Ontario, Canada.
Islands Lake Superior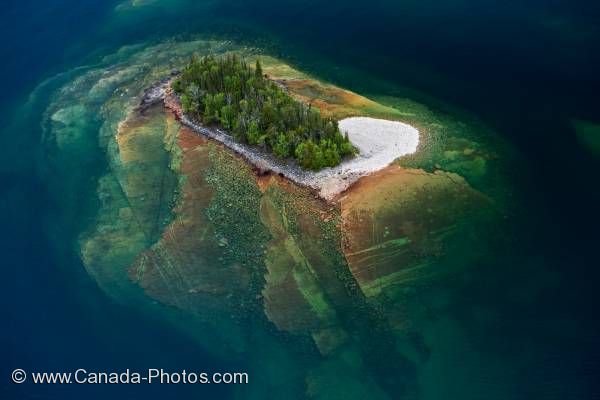 An aerial view of a small rocky island reveals layers of rocks beneath the clear blue waters of Lake Superior.
Related photo galleries & travel ideas:
Islands Lake Superior Photo & Travel Destination