Niagara Falls Skyline Sunset
As the sun sets, the lanterns glow along the Niagara Parkway leading to the city of Niagara Falls.
The city's skyline of Niagara Falls towers in the background. The modern buildings vary in heights of the city backdrop. The glowing lanterns line the Niagara Parkway as the sun sets. People walk along the sidewalk under the lamps of the parkway.


City of Niagara Falls seen from along the Niagara Parkway beside the Niagara River at sunset, Ontario, Canada.
Niagara Falls Skyline Sunset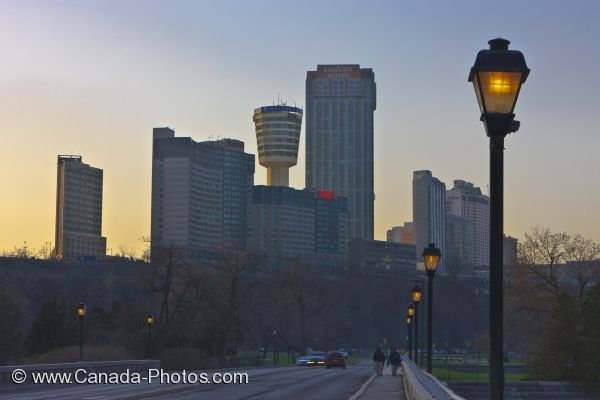 Lanterns light the way as the sun sets on Niagara Parkway with the skyline of the city
Related photo galleries & travel ideas:
Niagara Falls Skyline Sunset Photo & Travel Destination