Wild Black Bear
Out in the wilderness of Ontario, Canada, wild animals such as this baby black bear can appear around any corner or from behind a bush at any given time.
This adorable black bear cub has a worrisome look upon his face as he spots us in the forest as he waits for his mother to return. It is best to keep your distance from a wild Black Bear, or any wild animal and even more so a baby if you cross paths with any will hiking through the wilderness of Ontario, Canada.
A Black Bear cub, Ontario, Canada, North America.
Wild Black Bear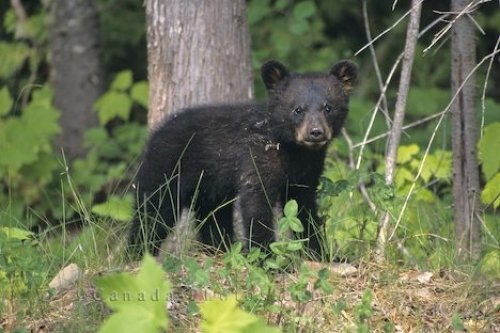 Picture of a wild baby black bear looking unsure of the circumstances surrounding him in Ontario, Canada.
Related photo galleries & travel ideas:
Wild Black Bear Photo & Travel Destination