Fog Shrouded Lake Superior Forest Ontario
The lush green forest fringing Lake Superior appears to keep the fog confined to the water surface. This picture of Lake Superior in Ontario shows the tops of forest clad islands and a portion of the forest surrounding the fog shrouded lake.
Lake Superior shrouded by fog near Lizard Island, Lake Superior Provincial Park, Ontario, Canada.
Fog Shrouded Lake Superior Forest Ontario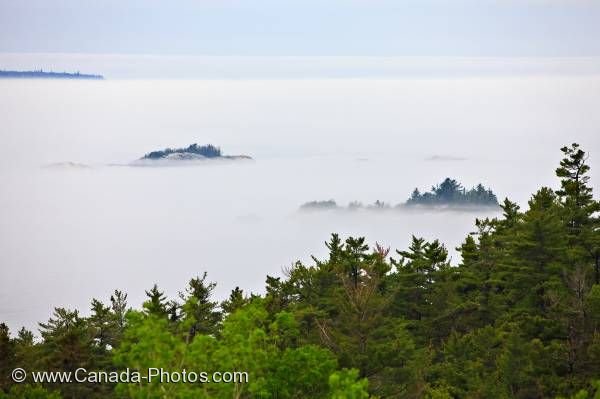 Related photo galleries & travel ideas:
Fog Shrouded Lake Superior Forest Ontario Photo & Travel Destination