Blue Iceberg Kayaking Adventure
Beautiful curves of smooth blue ice, an element of an iceberg sculpted by the currents of the Atlantic Ocean and forces of nature such as wind and rain. A unique kayaking adventure though a very dangerous one off the coast of Newfoundland.
Conan Coates kayaking around an iceberg in the Atlantic Ocean along the Iceberg Alley near Hare Bay off the Great Northern Peninsula in Western Newfoundland, Canada
Blue Iceberg Kayaking Adventure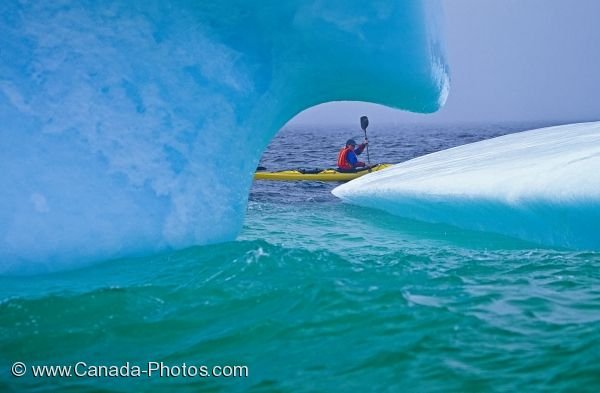 Pictures from photo gallery "All Pictures"


= click to scroll forwards/backwards
Related photo galleries & travel ideas:
Blue Iceberg Kayaking Adventure Photo & Travel Destination