Boat Cruises Muskoka Ontario
Board the elegant RMS Segwun in Muskoka, Ontario and enjoy one of the many boat cruises offered on the scenic Muskoka Lakes.
The R.M.S. Segwun is one of three boats used to take passengers on cruises on the Muskoka Lakes in Ontario where you can enjoy the beauty of the surrounding area. The R.M.S. Segwun sails daily and there are breakfast, lunch and dinners cruises to choose from or book a private function and really enjoy life.
R.M.S. Segwun, Muskoka, Ontario, Canada, North America.
Boat Cruises Muskoka Ontario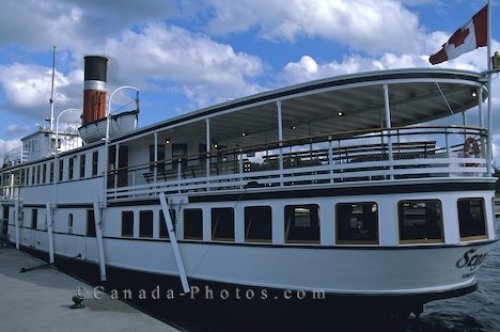 Picture of the RMS Segwun which takes passenger on boat cruises on Muskoka Lakes in Ontario, Canada.
Pictures from photo gallery "All Pictures"


= click to scroll forwards/backwards
Related photo galleries & travel ideas:
Boat Cruises Muskoka Ontario Photo & Travel Destination