Fly Fishing Flies
Different colors of fly fishing flies available to guests at the Rifflin'Hitch Lodge in Southern Labrador, Canada.
Fly fishing flies are all made a little different and each one attracts a different type of fish, so be sure to attach the right flies while fly fishing in Southern Labrador. Many rivers around Southern Labrador offer a great day of fishing but be sure you have a pocket full of flies in case you need to change them up once in a while.
Fly Fishing flies at Rifflin'Hitch Lodge, Eagle River, Southern Labrador, Labrador, Newfoundland Labrador, Canada.
Fly Fishing Flies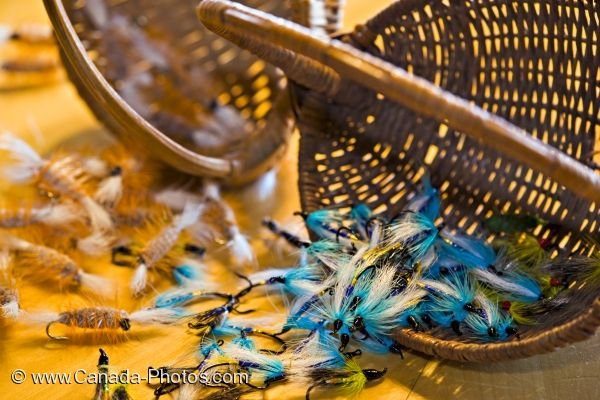 Picture of a display of fly fishing flies that come in a variety of colors and are suitable for various types of fish.
Pictures from photo gallery "All Pictures"


= click to scroll forwards/backwards
Related photo galleries & travel ideas:
Fly Fishing Flies Photo & Travel Destination