Humpback Whale Watching BC
The British Columbia northern coast is a great location to do some humpback whale watching.
Great location to watch Humpback Whales in British Columbia is between Northern Vancouver Island and Prince Rupert on the Northern Coast.
Humpback Whale fluke, Megaptera novaeangliae, British Columbia, Canada, North America.
Here you can find a great story/report about whale watching in BC (British Columbia).
Humpback Whale Watching BC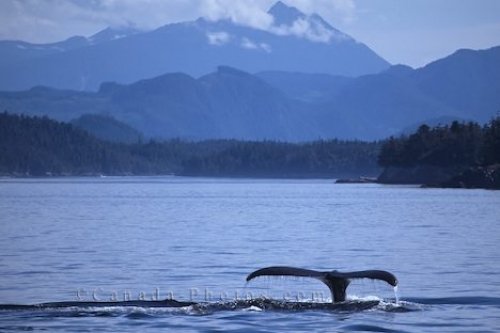 Picture of a Humpback Whale fluke in northern British Columbia, a great place for whale watching
Pictures from photo gallery "All Pictures"


= click to scroll forwards/backwards
Related photo galleries & travel ideas:
Humpback Whale Watching BC Photo & Travel Destination