La Citadelle Quebec
The stone walls and buildings of the national historic site of La Citadelle, Quebec, Canada that overlooks the city of Quebec.
La Citadelle in Quebec City, Canada is a national historic site where the stone walls, buildings and atmosphere takes you back in time to early military days all the way up to present day. Atop the stone pillar sits a canon that was once used for defence and group tours are available during the summer to allow you to have a closer look at the canon and La Citadelle.
Citadelle, Quebec City, Quebec, Canada, North America.
La Citadelle Quebec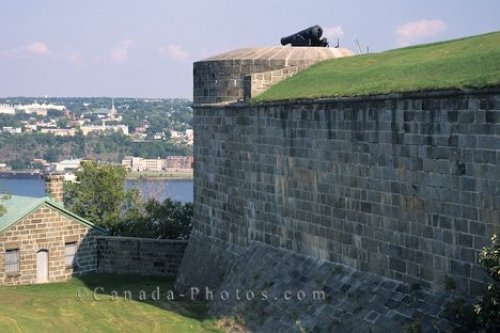 Picture of La Citadelle, an active military garrison that sits atop the hill overlooking the city of Quebec, Canada
Pictures from photo gallery "All Pictures"


= click to scroll forwards/backwards
Related photo galleries & travel ideas:
La Citadelle Quebec Photo & Travel Destination