Soo Locks Sault Ste Marie Ontario
Photo of the Soo Locks in the town of Sault Ste Marie in Ontario, Canada
The Soo Locks in Sault Ste Marie are one of the most important locks in the Lake system in Ontario, Canada, North America. The Soo Locks are in walking distance of downtown Sault Ste Marie.


The Locks connect Lake Superior and the lower Great Lakes.
Soo Locks Sault Ste Marie Ontario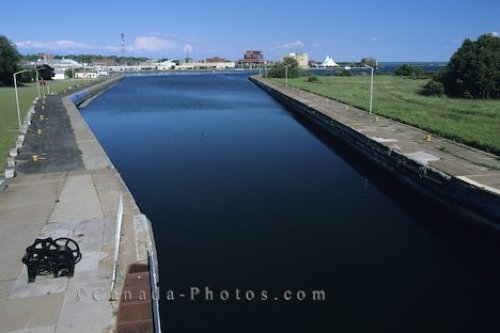 Picture of the Soo Locks and the town of Sault Ste Marie in Ontario, Canada
Pictures from photo gallery "All Pictures"


= click to scroll forwards/backwards
Related photo galleries & travel ideas:
Soo Locks Sault Ste Marie Ontario Photo & Travel Destination