UNESCO Old Quebec City
Old cobbled streets and narrow shopping lanes are reminiscent of a historic European village. The city of Quebec is one of the oldest in North America and the ramparts surrounding old Quebec (Vieux-Québec) were declared a UNESCO World Heritage Site in '85
In UNESCO language, Old Quebec City is known as the "Historic District of Old Quebec". Vieux-Québec or Old Quebec, is a beautiful portion of the City which was founded in 1608 by Samuel de Champlain.
Shops along Rue Sous le Fort, Quartier Petite Champlain in Old Quebec, Quebec City, Quebec, Canada. UNESCO World Heritage Site.
UNESCO Old Quebec City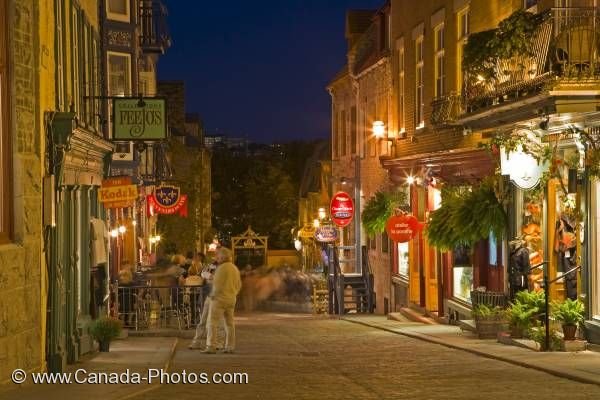 Pictures from photo gallery "All Pictures"


= click to scroll forwards/backwards
Related photo galleries & travel ideas:
UNESCO Old Quebec City Photo & Travel Destination